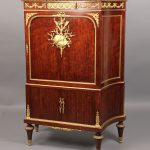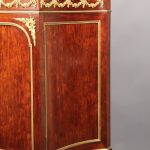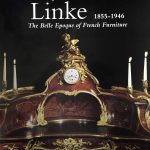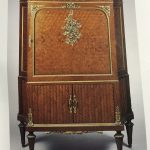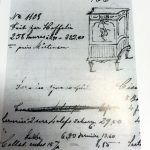 A Late 19th Century Louis XVI Style Gilt Bronze Mounted Mahogany Cabinet By François Linke
$68,500
François Linke – Index no. 1108
Surmounted with a marble top, above a frieze and a bronze mounted upper cupboard door, the bottom with tambour doors.
Signed Linke to the right side of the bronze rim.
An almost Exact Model Pictured on Page 277 and Daybook Entry on Page 484 in "François Linke 1855-1946 The Belle Epoque of French Furniture" By Christopher Payne
Linke was born in Pankraz in Bohemia and was celebrated by the French as one of the greatest ébénistes of meubles de style at the turn of the century. He began his apprenticeship with a Bohemian master at the age of thirteen. Four years later, he toured Austria, settling and working in Vienna for two years. Linke arrived in Paris in 1875, and by 1881 he had established his own small workshop at 170 rue du Faubourg St. Antoine. Taking 18th century styles as his starting point and adapting earlier styles to contemporary taste, Linke produced fine quality furniture, steadily expanding his business during the next 20 years. He firmly established his reputation after receiving a gold medal at the Paris Universal Exhibition of 1900 for his extraordinary Grand Bureau. He continued to use international fairs as a means of exploring new markets, exhibiting at the 1904 World's Fair in St. Louis, the Liege in Belgium and the 1908 Franco-British exhibition in London. Linke's highly original designs sprang from the Régence and Rococo styles but were imbued with something quite new – Rococo curves were laden with gilt-bronze sculptural mounts in the tradition of A.-C. Boulle (1642-1732) or Charles Cressent (1685-1758). Stylistically, the new designs still adhered to the Rococo; the novelty, however, was Linke's fusion of the Rococo with the liveliness and the fluidity of the 'art nouveau'. The Revue called Linke's creations entierement nouveau, and continued to say that 'Linke's stand is the biggest show in the history of art furniture in the year 1900…' The mounts, or rather sculpture, were characteristic of the finest pieces from the Linke workshops. The most original designs were almost certainly created in collaboration with the enigmatic sculptor Léon Messagé, who excelled in creating lively, high relief, allegorical figures recalling the styles of Boucher and Falconet.
Today, as in the past, Linke is best known for the exceptionally high quality of his work, as well as his individualism and inventiveness. All of his work has the finest, most lavish mounts.  The technical brilliance of his work and the artistic change that it represented has never been repeated.
Details:
Height – 53 inches / 135cm
Width – 37 inches / 94cm
Depth – 17 inches / 43cm