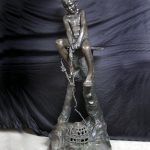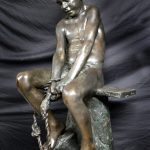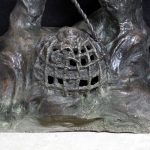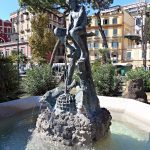 An Exceptional Early 20th Century Life Size Italian Bronze Sculpture of a Child Fisher By Raffaele Marino
$65,000
Raffaele Marino
This is a very similar model that is in Largo Barbaja, Mergellina, Naples. Entitled "La Fontana del Marinaretto" by Marino.
Signed R. Marino to the base
Raffaele Marino was born in 1868 in Naples, Italy. He was a student at the academy of beaux-arts and debuted in Naples in 1888. Many of his sculptures are of fishermen and historical figures. His artwork is displayed at Museums in Barcelona, Paris and Rome.
Details:
Height – 74 inches / 188cm
Width – 29 inches / 74cm
Depth – 24 inches / 61cm
Maker – Raffaele Marino