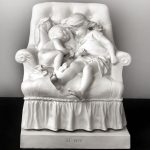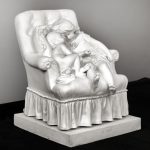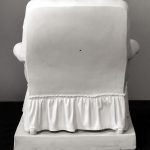 A Beautiful Late 19th Biscuit Group Entitled "Le Nid"
$5,500
Modeled as two children fast asleep atop an upholstered armchair.
Signed Croisy on the base.
Croisy was a pupil of Toussaint, then Dumont and Gumery at the École des Beaux-Arts in Paris. He won the second prize in Rome in 1863. The present model won the distinction of a second prize médaille in 1882, and an example of it is now in the permanent collection of the Musée du Luxembourg.
Details:
Height – 15 inches / 38cm
Width – 14 inches / 36cm
Depth – 14 inches / 36cm